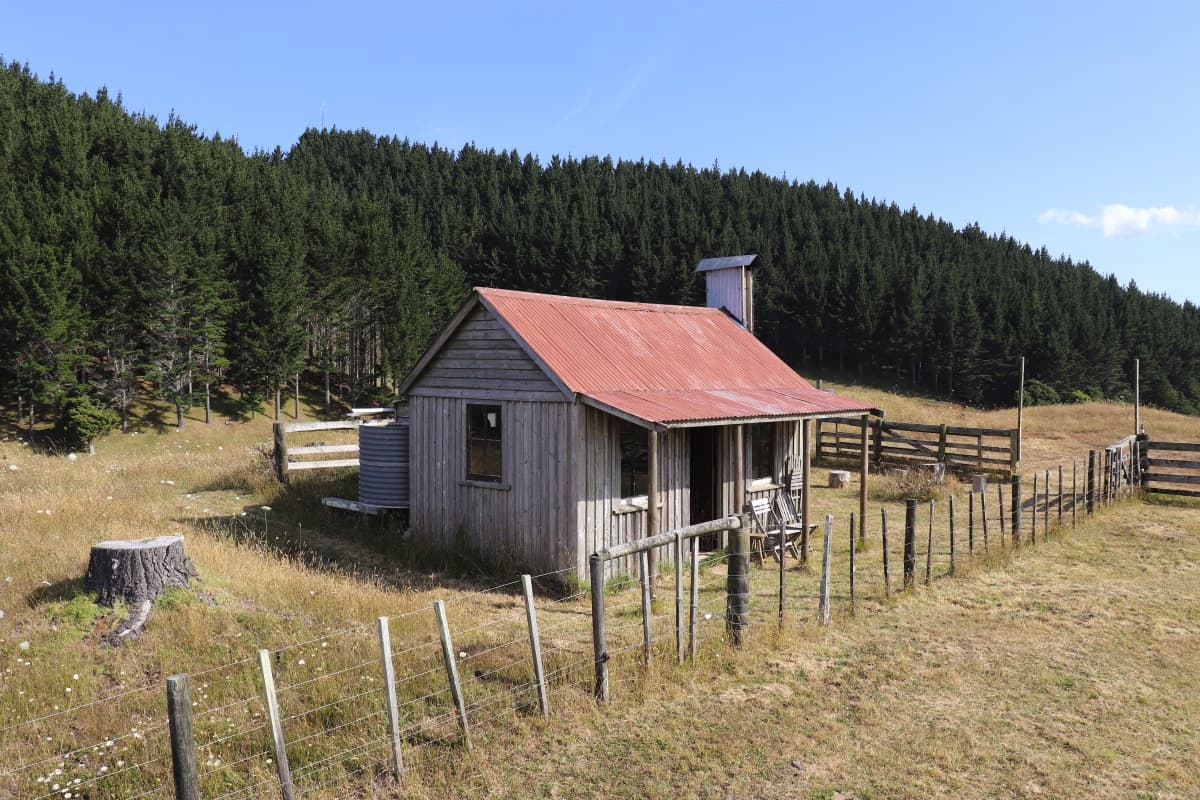 The Homewood Cabin is a pretty special thing – David used to build it at each of the trade shows he would visit when first starting out, to have a fitting setting in which to demonstrate his stoves! It was magical at creating an old-world, bush hut/early settler feel. Eventually, the cabin was retired and it put down roots, up the hills of Homewood Farm…
January 2021 update: at the beginning of this year we filmed a video up at the cabin that features it a bunch! You can view it here:

January 2020 update: Janie spent the weekend in the cabin this summer, with Zelda and three of her friends. The rest of us joined them for dinner, where I captured these great photos – Zak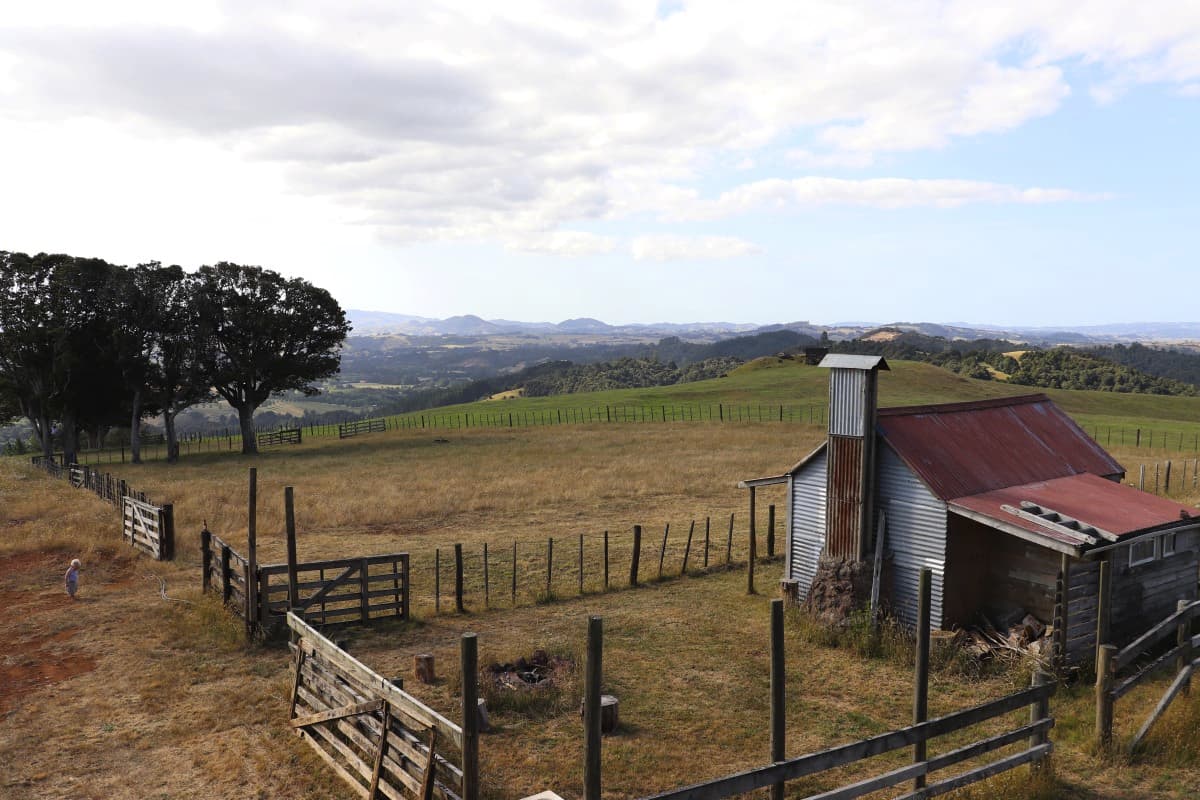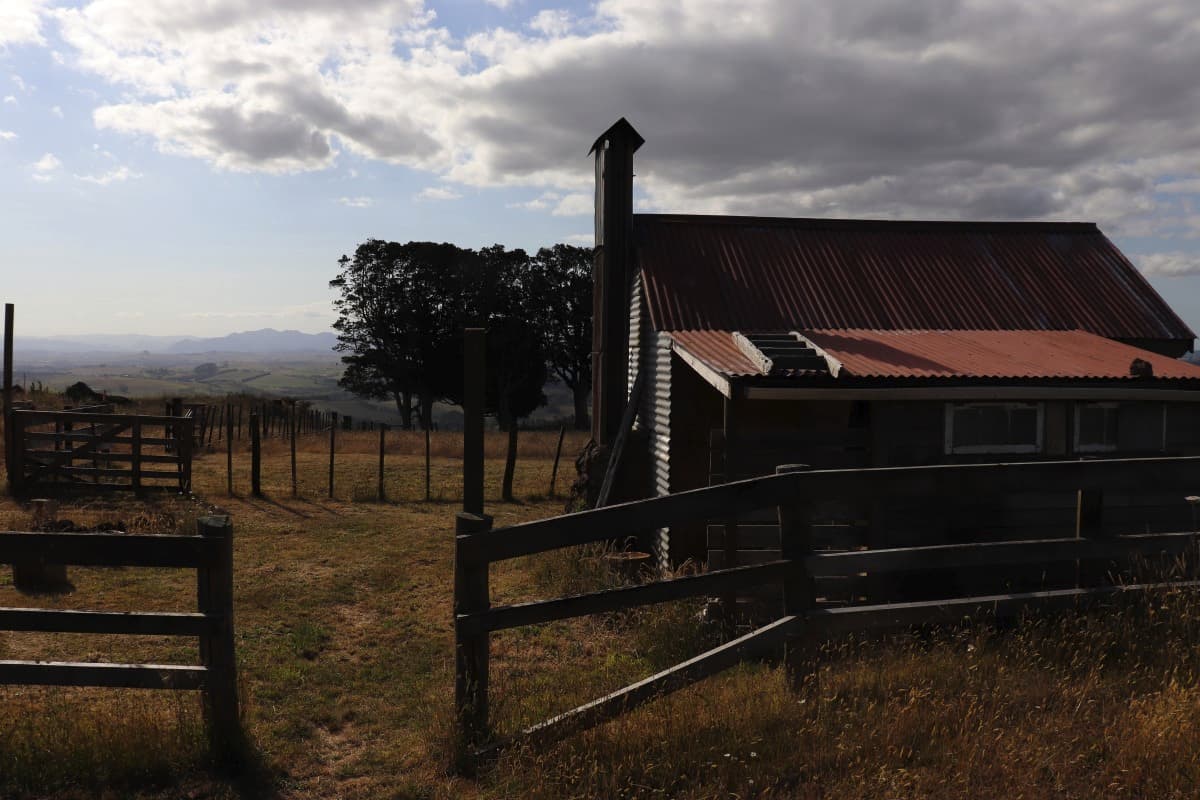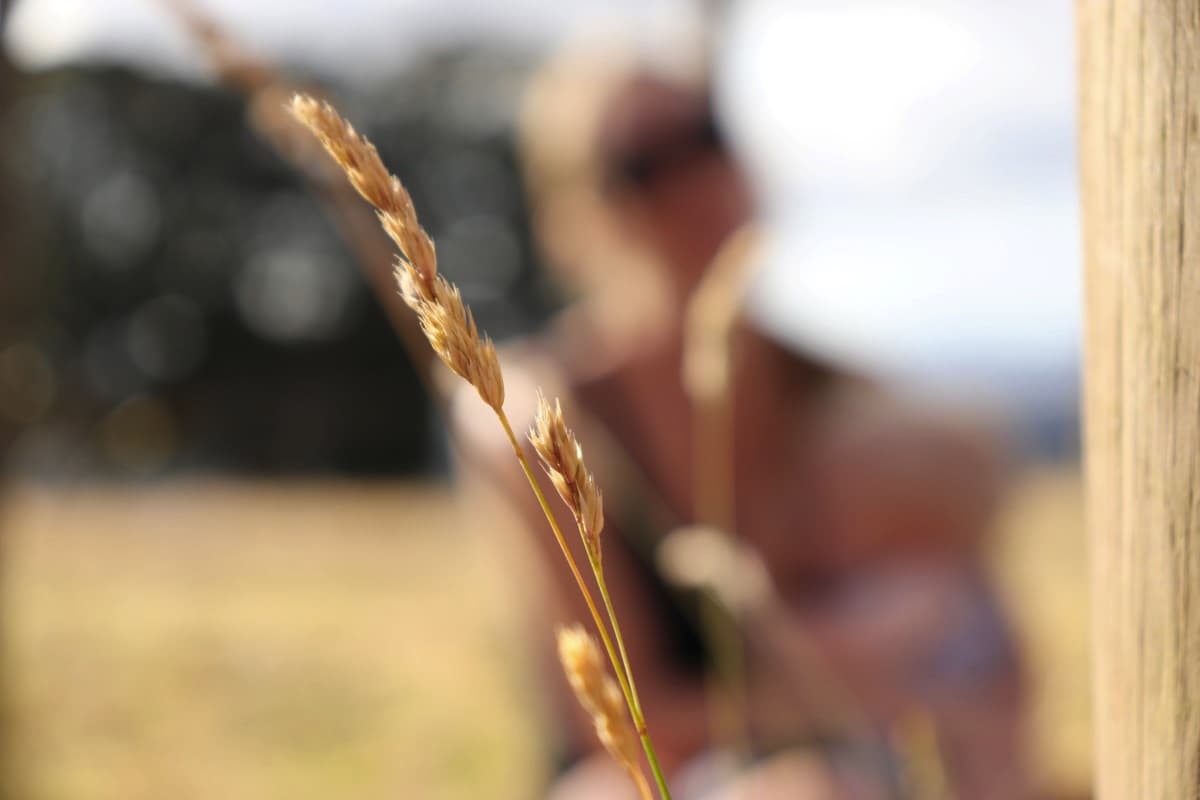 Original article follows…
The Homewood Cabin attracted a lot of people to us at the field days David and Penelope used to attend around New Zealand when Homewood Stoves was first starting out. The cabin would always fill up with people seeking refuge from the wind and rain, enticed by the warmth and smells of Penny's fresh baking.
Made from recycled timber and corrugated iron, the cabin stood roughly 6 x 4 m, and took two (or more!) days to erect. It looked very much like the tiny houses lived in by early New Zealand settlers, and the materials were certainly similar. We were constantly asked if we built cabins to sell, and were always sorry to disappoint our visitors.
Heated by a Homewood Heritage, the effect was wonderful, giving David such an authentic setting in which to show off his stoves. As he got busier with regular stove production though, the effort and time it took to set up (and tear down!) at each place became harder and harder to justify, and eventually the cabin had to be retired in favour of a tent.
We had become attached to it though, so now it is permanently nestled up the hill at Homewood Farm! Expanded to fit a double bed, the Homewood Cabin now has an earth floor, proper board and batten walls (upcycled, courtesy of unwanted packing cases and pallets from around town), an open stone fireplace (with cast concrete chimney designed and built by David), and a veranda out front!
The cabin is now a getaway and escape from modern life – Penelope has ruled that no modern inventions are allowed – no plastic, no cellphones, no TV, no internet, no ride-on-lawnmowers…
Just peace, tranquillity, and stunning views.